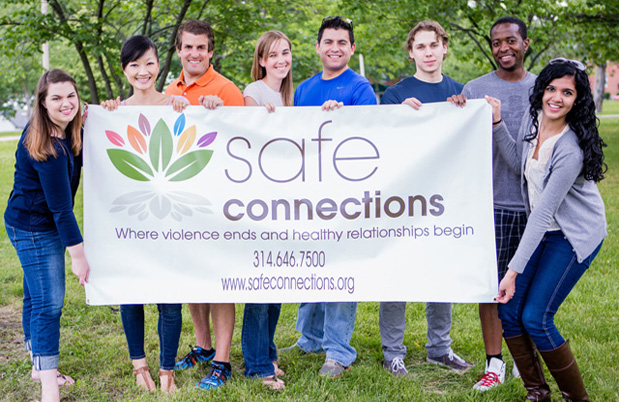 Safe Connections is so lucky! KDHX  88.1 Community Radio chose Safe Connections as a "Spotlight Nonprofit" for March 2014.
KDHX is airing our feature story 1-2 times each day for the entire month of March, focusing on how we help women and teen girls reclaim their lives after abuse or rape. The story highlighted how we never pressure victims to leave abusive relationships, instead treating them as the experts in their own situation, giving them tools to be as safe as possible.
Our Executive Director Susan Kidder, long-time volunteer and donor Marie Carroll and a former client all contributed insights for the story. You can read the story or hear the audio (3 mins 15 secs) through our individual spotlight page on the KDHX site.

Thanks to the United Way of Greater St. Louis and KDHX 88.1 who make the Nonprofit Spotlight program happen.
Back to All News