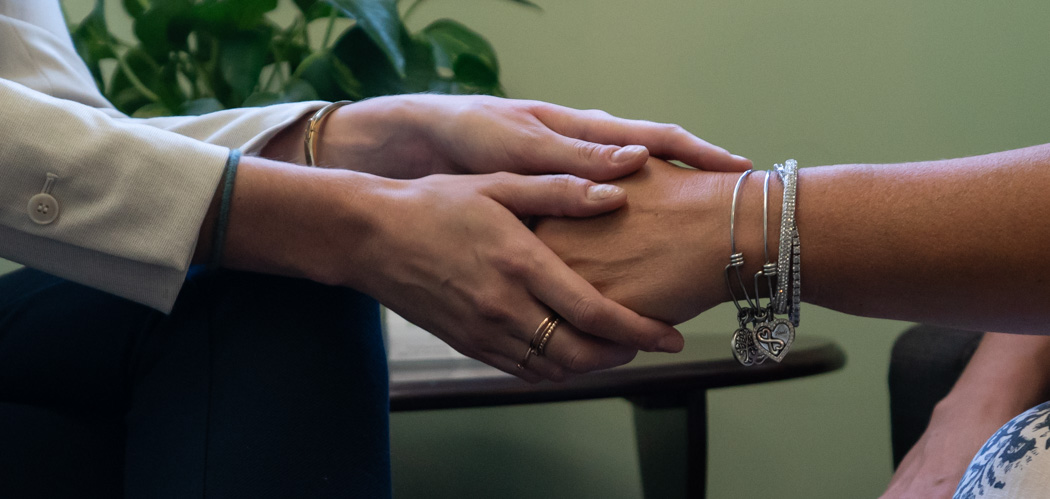 Quilt National 2013…Staying on the Cutting Edge
As our most established event, Quilt National directly supports our education, intervention and counseling services to address domestic and sexual violence. We are thrilled that this year's Quilt National exhibition will be held at the beautiful Saint Louis University Museum of Art located in Grand Center.
Since 1988, this biennial exhibition has been delivering the best of international fiber art to the St. Louis region. This year we are featuring 84 art quilts, selected from 851 entries sent from around the world. Entries were received from 16 nations, five Canadian provinces and 44 U.S. states.
Our continued appreciation goes out to the Dairy Barn Arts Center in Athens, Ohio who created Quilt National in 1979 and has been jurying, producing and circulating a new show every other year since then. The St. Louis presentation of Quilt National offers the only opportunity outside of Ohio to see virtually the entire exhibition (84 of 85 pieces) before it is broken down into small collections for further touring.
This year, two Missouri artists had works selected for the show, St. Louis artist Luanne Rimel and Pam Rubert of Springfield. Check out this exquisite coverage of Quilt National and Luanne Rimel in Splendid Magazine.
Event Details
What: 14th Biennial Quilt National Fiber Art Exhibition
Run of show: Through October 27
Where: Saint Louis University Museum of Art, 3663 Lindell Blvd., St. Louis, MO 63018 Map it
Hours: 11 a.m.-4 p.m. Wednesday-Sunday; closed Monday-Tuesday
Admission: Free to all
Questions: Contact Deb Cottin at 314.646.7500 x101
Parking and Arrival Details: See bottom of page
Be an Individual Sponsor…We Need You!
Individual sponsors are at the heart of this event. Most of this critical financial support comes from donors who care deeply about this cause. As a sponsor, you are the cornerstone of supporting our counseling, intervention and education services.
Download an Individual Sponsorship Commitment Form, and mail it in with your check payable to Safe Connections.
Call in or email your commitment to Deb Cottin at 314.646.7500 x101.
Great Ways to Experience Quilt National
Through October 6: Missouri Fiber Artists Exhibition
If you visit Quilt National during the first two weeks it's open, you can experience a double-header of fiber art. The Missouri Fiber Artists Speaking of Fibers exhibition offers its own brand of visual stimulation, a great companion show. Learn more about MoFA.
Friday, October 4: Young Professionals Night of the Arts
Join the Safe Connections Young Professionals for a night of art at the Saint Louis University Museum of Art. Enjoy the work of local artists painting and playing music for guests, celebrating art and the mission that Quilt National is supporting while in St. Louis. For more information, visit the Young Professionals page.
Thursday, October 10: Artist Lecture with Luanne Rimel
The single St. Louis-based artist accepted into Quilt National, Luanne Rimel will discuss her art and methods beginning at noon. No RSVP is needed. Gather in the main gallery space.
Sunday, October 13: Artist Lecture with Barbara Schneider
Barbara Schneider is traveling in from Woodstock, Illinois to discuss her artistic process starting at 1 p.m. No RSVP is needed. Gather in the main gallery space.
Volunteer at Quilt National
We need friends and supporters to staff the front desk during the Quilt National exhibition. No expertise is needed. We will train you. If you have an arts background or are a fiber artist, let us know, because we may have special roles for you.
Contact Katie Flaschar at 314.646.7500 x123 to find out more about helping at the exhibition.
Get Your Quilt National 2013 Coffee Table Book
This beautiful catalog will be available for purchase through three outlets this year. Samples (not for purchase) will be available for browsing only at the museum. Platinum and Gold sponsors can pick up their complimentary copies at the museum or at Safe Connections.
Online at Dragon Threads Ltd: $29.95 plus $5.90 shipping. Delivery to your front door: Priceless. Thanks to Linda Teufel and Dragon Threads, the new publisher of the Quilt National catalog.
SLU Campus Bookstore: Inside the Busch Student Center on Grand at Laclede. Parking in the Laclede Garage for $2 an hour.
Left Bank Books: In the Central West End (Euclid and McPherson)
 Arrival and Parking Details
There is no parking lot specifically for the museum. Two-hour metered parking is available on Lindell, Spring and Olive. Meters are free on Sundays only.
Laclede Garage: Entrance on Laclede, at the southwest corner of Grand and Laclede. Coming from Hwy 64/40 or 44, as you're heading north on Grand, turn left on Laclede, one block before Lindell. The garage will be on your left. To walk from the garage to the museum, cross Laclede and turn left. Enter the pedestrian walkway through the garden area, which leads straight to Lindell, directly across from the museum. Rates are $2/hour with a maximum of $6/day.
Scottish Rite Garage: Entrance on Olive, between Grand and Spring, directly across from Big Brothers/Big Sisters. The sign on the garage says "Scottish Rite Parking /The Walker Scottish Rite Clinic for Childhood Language Disorders." There is a flat $10 fee for this garage. To walk from the garage to the museum, turn right on Olive, right on Grand, right on Lindell, go straight ahead for a half block
Disability Access: Free designated parking for persons with disabilities is next to Pius XII Memorial Library, across the street from the museum. Please call the museum for more information on accessibility (314.977.3399).
Metro Link/ Metro Bus: Exit Grand Boulevard Station. Walk north on Grand (toward Hwy 64/40) four blocks, and cross Forest Park Expressway and Lindell. Turn left on Lindell. The museum is approximately 1/2 block up, directly across the street from the Pius XII Memorial Library and just past the Scottish Rite Cathedral.
Bus lines serving within 5 blocks of the museum:
#10 Gravois/Lindell – service along Lindell Blvd.
#42 Sarah – stops at Sarah and Lindell
#70 Grand – stops at Grand and Lindell
#97 Delmar – stops at Delmar and Vandeventer or Delmar and Grand
Great Locally-Owned Restaurants Within Walking Distance of Quilt National
Nadoz Cafe
Cafe Ventana
Vito's Pizza
Triumph Grill
Back to All News