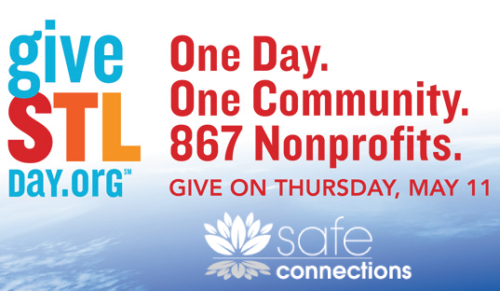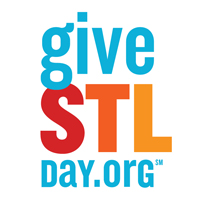 It turns out, a lot. Last year, Give STL Day raised more than $2 million dollars for local nonprofits working hard to make an impact in the community. Safe Connections was able to raise over $5,000 in one day. Wow. This 24-hour day of giving is no joke.
This year for the first time ever, a dear friend of Safe Connections will match your donations from Give STL Day up to $10,000. Not only does this give us the opportunity to raise $20,000 in one day, but you are able to double your
impact with the click of a button. Please help us make the most
of this generous commitment!
Currently, we have 57 survivors on our waiting list for weekly counseling. While they have access to our support groups and 24-hour Crisis Helpline, they have to wait an average of 12 weeks before seeing a therapist. Your gifts get each person that much closer to beginning their healing journey.
Celebrate With Us!
For the first time ever, our Young Professionals group is collaborating with the YP groups from Animal Protective Society of MO and The Red Shoe Society to host a happy hour at The Budweiser Brewhouse on Thursday, May 11 from 5-8 p.m. For a $5 donation at the door, you can enjoy $3 domestic drafts, $4 domestic bottles and house wines, $5 call cocktails and live music by Perry Woods. Come out to celebrate an amazing day of giving in the STL region, while supporting and learning about organizations making an impact! Get all the event details here.
Back to All News