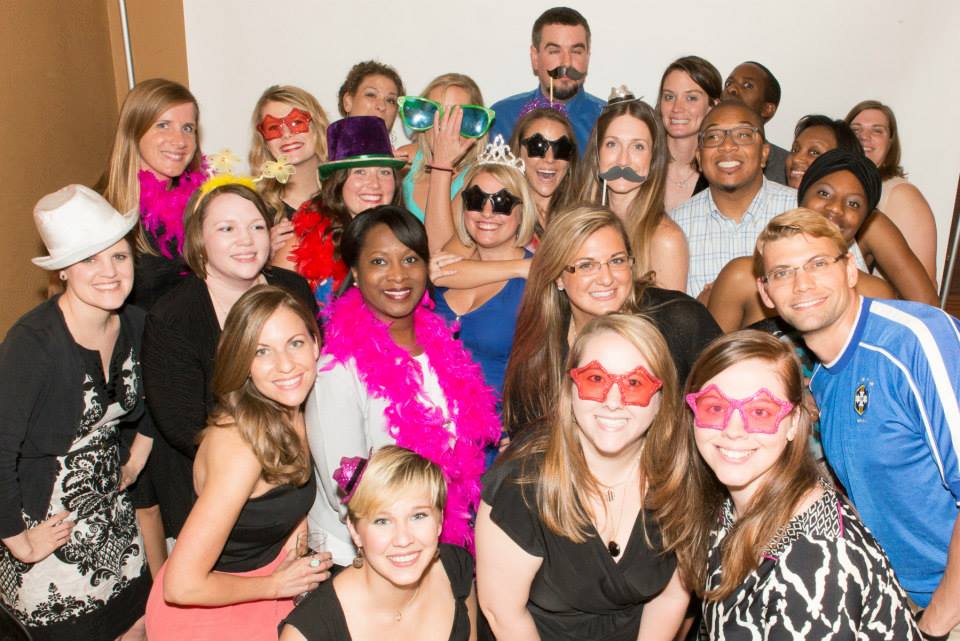 If you're on the fence about registering for our latest event, the LOVE Dance Party – let us persuade you with the Top Five Reasons you should be there!
1. Who doesn't Love Love?
Our annual LOVE. Party, presented by our Young Professionals, is a celebration of healthy relationships. Relationships come in all shapes and sizes, and we don't put any qualifications on them. So come out to celebrate love!
2. It's Fun!
LOVE always features great music, dancing, a photo booth, silent auction, cocktails and hors d'oeuvres. This year, DJ Whiz will be spinning – BYOD (bring your own dance moves).
3. Treat Yourself
We always feature an awesome silent auction with an array of great items, and this year does not disappoint. From a signed photo of Lady Gaga mid-performance, to beautiful artwork by local St. Louis artist Kat Kissick, to a VIP tour of the Peabody Opera House, we have something for everyone.
4. The Thaxton
This year boasts a new location – The Thaxton Building downtown. Have you ever driven by and wondered what it's like on the inside? Now is your chance to scope out this art deco-inspired space. With three levels of Gatsby-esque décor, this is the perfect party venue for dancing the night away with the people you love.
5. It Feels Good to Do Good
When you come to one of our events, you're furthering our mission – to help prevent and end sexual and domestic violence. Supporting us at an event means that we get to continue serving our clients, and the community 24/7.
See pictures from the event here.
Back to All News