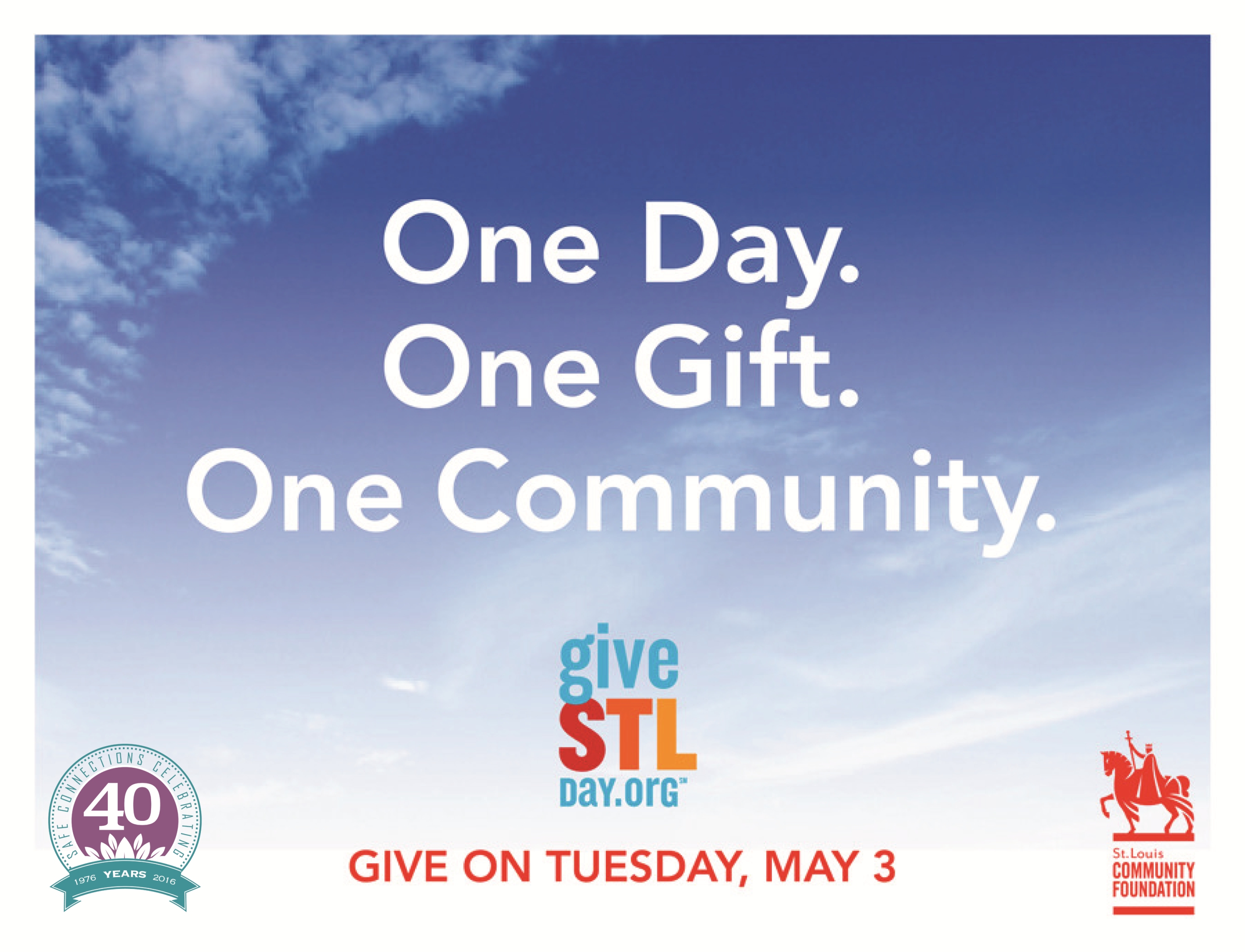 What can we do in a day?
It turns out, a lot. Last year, Give STL Day raised more than $2 million dollars for local nonprofits working hard to make an impact in the community. Safe Connections was able to raise nearly $7,000 in one day. Wow. This 24-hour day of giving is no joke.
Just like in 2015, all donations from Give STL Day are specifically earmarked for our emergency assistance fund. The emergency assistance fund is crucial for us to be able to help people experiencing crisis right now, right this minute. It allows us to pay for cab fare, bus fare, assist with moving or utility expenses and so much more.
Due to technical difficultues, the Give STL Day website is down. The St. Louis Community Foundation and KSDK News Channel have partnered to create a phone bank, so you can still make donations offline. You can also make a secure donation on our website here.
CALL 314.969.8655 to DONATE or CLICK HERE
When people are in a dangerous situation with nowhere to turn, they can always come to us. We will do what we can to get that person to safety. That's our promise. We can't do any of that without help from you. Your donations are needed now more than ever, and are so important in helping us continue our work in the community.
Back to All News