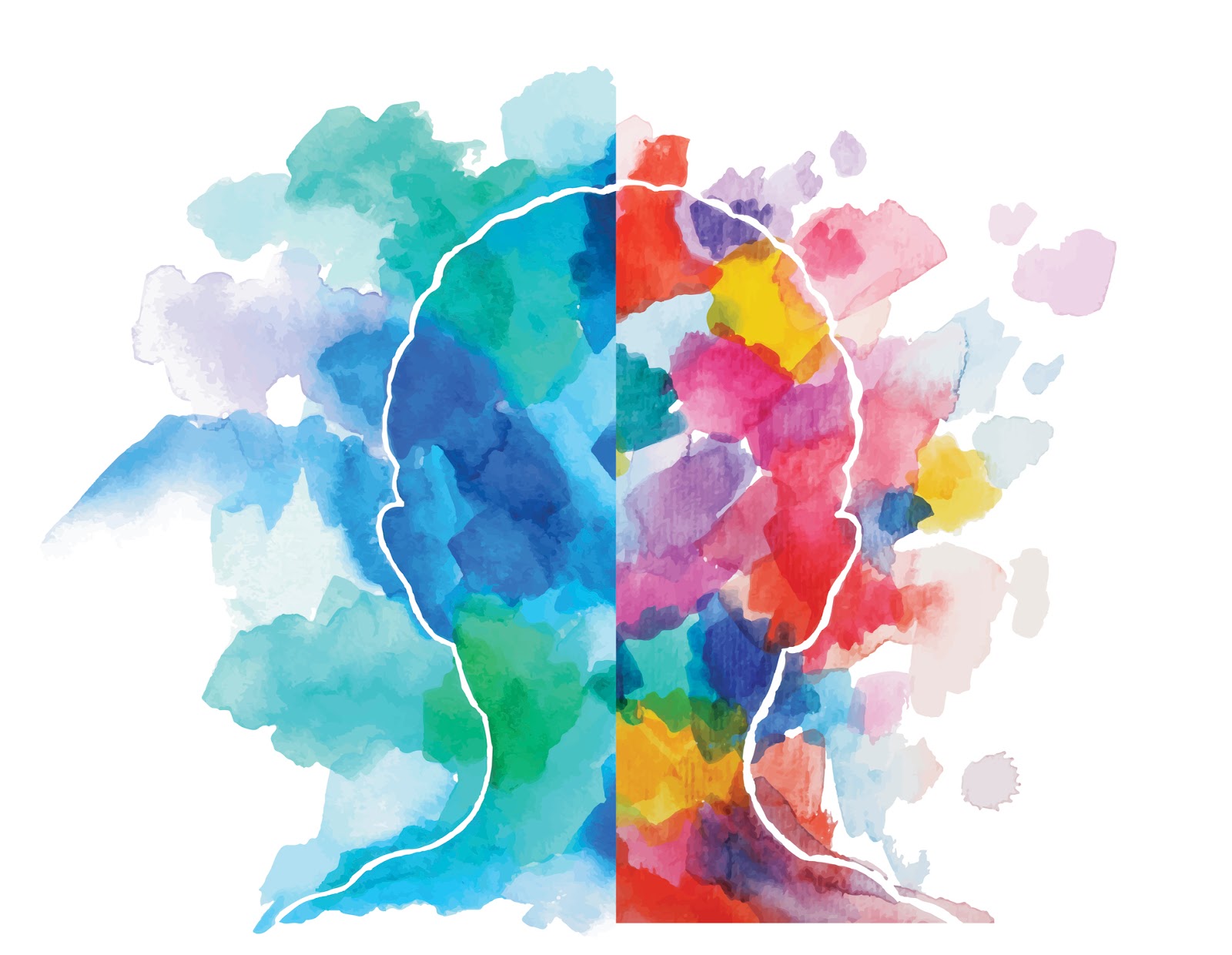 Blogger Lisa Simani sat down with Meg Meyers, Teen Therapist at Safe Connections, for Mental Health Awareness month in May.
LS: Tell me about the mental health issues you are working on with teens that come to Safe Connections for assistance.
MM: Safe Connections offers individual therapy free of charge to adults and youth of all genders ages 12+ who have experienced rape, domestic or dating abuse, sex trafficking, or childhood sexual abuse. I've been at Safe Connections for four years, and I've been working a lot with teens who suffer from a variety of mental health issues in addition to trauma.

It's really a myth that children and adolescents don't suffer from mental illness. It's not that they don't suffer; they just don't always have the knowledge to tell adults what's wrong. And they lack the life experience to know that what they're experiencing isn't "normal", statistically speaking.
For example, I've encountered many extremely depressed teens who think that everyone has suicidal thoughts. I ask my teen clients: Are you aware that most of your peers have never actively thought about killing themselves and taken the time to plan it out?
Suicidal thoughts are a strong indicator of suffering. Suicidal thoughts are used to create a sense of power in a painful situation. The belief that they could end their suffering becomes a habitual method of pain relief, to the point that something innocuously painful, such as boredom, can trigger suicidal thoughts. Any time a child or adolescent is having suicidal thoughts is a clear indication that they need help and treatment.
It's important to know also that when teens with a suicidal thoughts start to talk about how they're feeling and they're being taken care of, the severity of those suicidal feelings is going to drop. So let's say that earlier in the day, on a scale of 0-10 in terms of wanting to die, an individual was at a 10. As they start talking to someone about how they're feeling, that number starts dropping.
So then when they're asked, "Are you suicidal right now?" they don't know how to answer because they are not feeling suicidal right at this moment. Even if a teen is feeling better, they should see a professional if they've had any suicidal thoughts in the past two weeks.
LS: What kind of treatment is available for teens who come to Safe Connections for help?
Individual therapy is really tailored for each client; different methodologies are more successful and appropriate for different people. I've seen clients recover from a sexual assault in as few as four sessions, and I have other clients who've been working through their trauma for two years. Especially when I'm working with adolescent clients, I'm going to be sensitive to what they are capable of tolerating well.
Something that I'm really excited about right now is my work with teens suffering from Post-traumatic Stress Disorder (PTSD) related to a traumatic life event. In the past year, of the seven teens I was working with who met the criteria for PTSD, four of them have experienced a remission of symptoms significant enough that they no longer meet the criteria for PTSD.
At Safe Connections, we are using one of the primary methodologies endorsed by the International Society for Traumatic Stress Studies as an evidenced based treatment for PTSD: Eye Movement Desensitization and Reprocessing (EMDR). EMDR was recently endorsed by the European Congress of Neuroscientists as one of the few modalities that can be used to prevent the development of PTSD following a trauma.
Fortunately, due to some generous grant funding, nearly all of our therapists are trained in using EMDR, as well as possessing expertise in other fantastic modalities such as Art Therapy; Dialectical Behavioral Therapy; and Cognitive Behavioral Therapy. And all of us share a passion for helping people experience the joy of healthy relationships and get the support they need when they are in unhealthy relationships. All of our services are free through grant funding, private donations, and generous corporate partners.
LS: Can you tell me more about how EMDR helps clients suffering from PTSD?
MM: EMDR works by helping the brain move traumatic memories that are disturbing and affecting everyday life to long-term memory. The treatment protocol involves using a form of bilateral stimulation—visual, auditory or tactile.
The client may be asked to follow the therapist's fingers as they move them from side to side crossing the midline of the client's body holding a buzzer, or the client might have on headphones and hear a sound that switches from the left to the right ear.
At Safe Connections, we use sets of bilateral stimulation and follow a script of questions. Typically clients will go from feeling very distressed by a memory to having their distress level drop significantly by the end of the session. Even after a single session, clients may feel a significant reduction in stress.
Experts offer many theories about how this works. REM sleep is when the body naturally "metabolizes" information and moves it from short term to long term memory. Traumatic memories are really activating when they are stored in present tense form—the body stays on high alert—vigilant and over reactive, hyper-sensitive, or shut down. The traumatic memory remains painful and difficult to bear. EMDR helps move the memory to long term storage so that it no longer feels so painful. It's like the difference between a wound that is infected and a scar.
What excites me the most about seeing these teen clients go into remission is knowing that they are going to be able to go through the next decade of their life, from 18 to 28, and focus on normal developmental milestones rather than trying to accomplish those difficult developmental tasks with the burden of PTSD.
I also think it's important for people to know that we now have some pretty effective methods of "curing" PTSD—methods that appear to be effective over time, not just causing symptoms to remit temporarily, but to the point that a client can really go on to live their best life.
LS: How does a teen get help at Safe Connections?
MM: The best way to get services is to call our intake line: 314-646-7500 x118. I would encourage any teen who is struggling with mental health and needs support to reach out.
Some other resources are:
Safe Connections 24-hour Crisis Helpline: 314-531-2003
The Youth Connection Hotline: 314-628-2929 or text 4HLP to 31658.
The National Sexual Assault Hotline: 1-800-656-4673
The Trevor Project: A suicide helpline for LGBTQIA youth: 1-866-488-7386
Back to All News