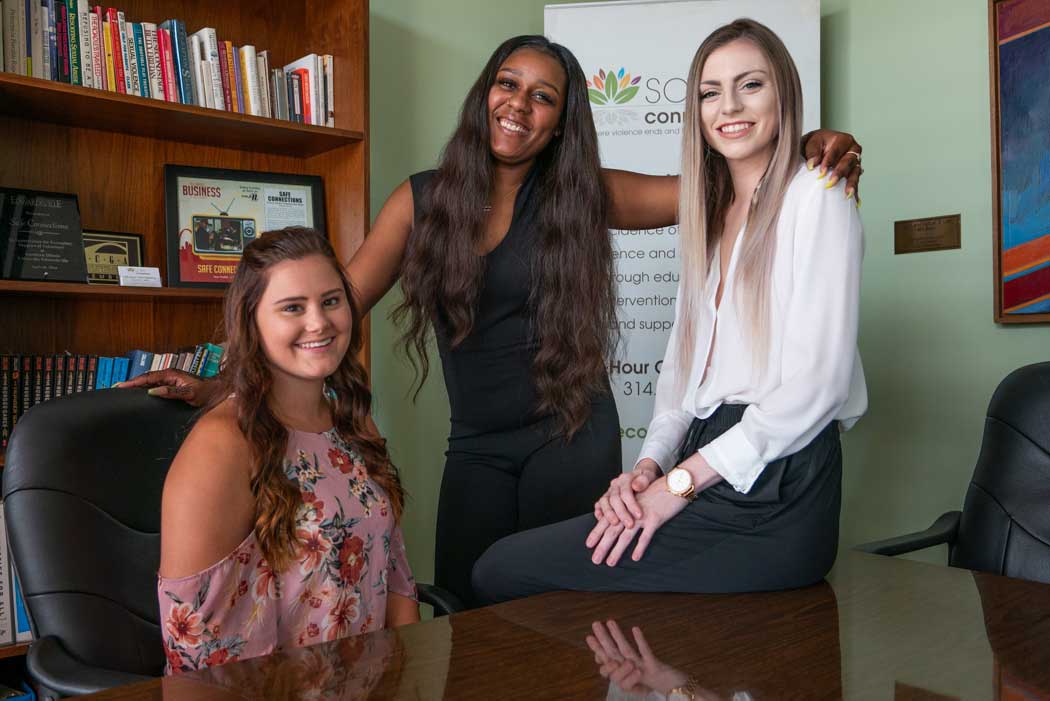 On Tuesday, Oct. 14, 2014 at the Chase Park Plaza in St. Louis, the Better Business Bureau presented Safe Connections with a TORCH Award in recognition for our exceptional standards for ethical business practices and service to our clients, employees and the larger community.
Since 1976, Safe Connections has been committed to preventing and ending gender-based domestic and sexual violence. We are proud to help women, men and teens in the Saint Louis community through crisis intervention, counseling services and prevention education. In 1988, Safe Connections led the initiative to educate boys, young men and girls on preventing violence through development of healthy relationships. Safe Connections now enlists men and boys as allies by incorporating men on staff, on their Young Professionals board, and as educators in their education prevention programs.
"Women are not the only ones who care about this or need our services," said Susan Kidder, executive director. "Young men and boys who are victims need us. Young men and boys also need us to encourage them to embrace healthy masculinity, have self-respect and to view women and girls as equals."
Please visit the Better Business Bureau's website to learn more about the 2014 Torch Awards.
Back to All News