Kara's Story
"Safe Connections saved my life. It restarted me. I tell everyone about Safe Connections."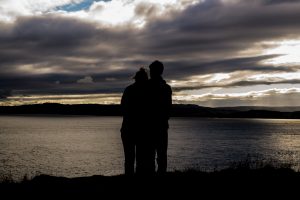 After a night out, Kara* woke up with no recollection of what happened to her the evening before. She remembered being at a bar before it all went blank. After awhile, the flashbacks started. Then, she pieced together that she was drugged and raped. She recalled kicking her attacker in an effort to get away, but not much else.
After about a week, Kara decided to go to the police. "At the one station, they were helpful and kind. That officer made the difference and gave me a Safe Connections brochure. I didn't think I needed counseling, but my friend kept it. That ended up being a really good thing."
"For six months after the attack, I thought I was coping," she continued, "But on the inside I could feel myself falling apart. My panic attacks  happened more regularly and getting way more intense. I cried every day. That went on for about a year. My friend, who keeps everything, pulled that Safe Connections brochure back out, and I joined my first support group, called Healing Through Art." Then, Kara paired individual counseling with support groups for her recovery process.
"That was just the beginning of a healing process that took me years. I wouldn't wish the recovery process I went through on anyone, but for me, it was worth it." Kara battled depression and dealt with unemployment throughout her years of therapy at Safe Connections.
"When my depressive episodes were at their worst, it [therapy] was actually the one thing I usually forced myself to do. I knew it was a gift to myself if I could just get there and accept it."
Kara learned to become more open is less guarded. She is emotionally equipped to deal with toxic people in her life. Additionally, through her therapy work at Safe Connections, she learned self-care and tries to regularly journal or practice yoga.
Kara regained her sense of self. She has new friends. Also, she has a job she loves and a better relationship with her parents. "I like to share and be open and reach out now. It's how I give back for all that Safe Connections did for me."
*Name has been changed to protect identity.