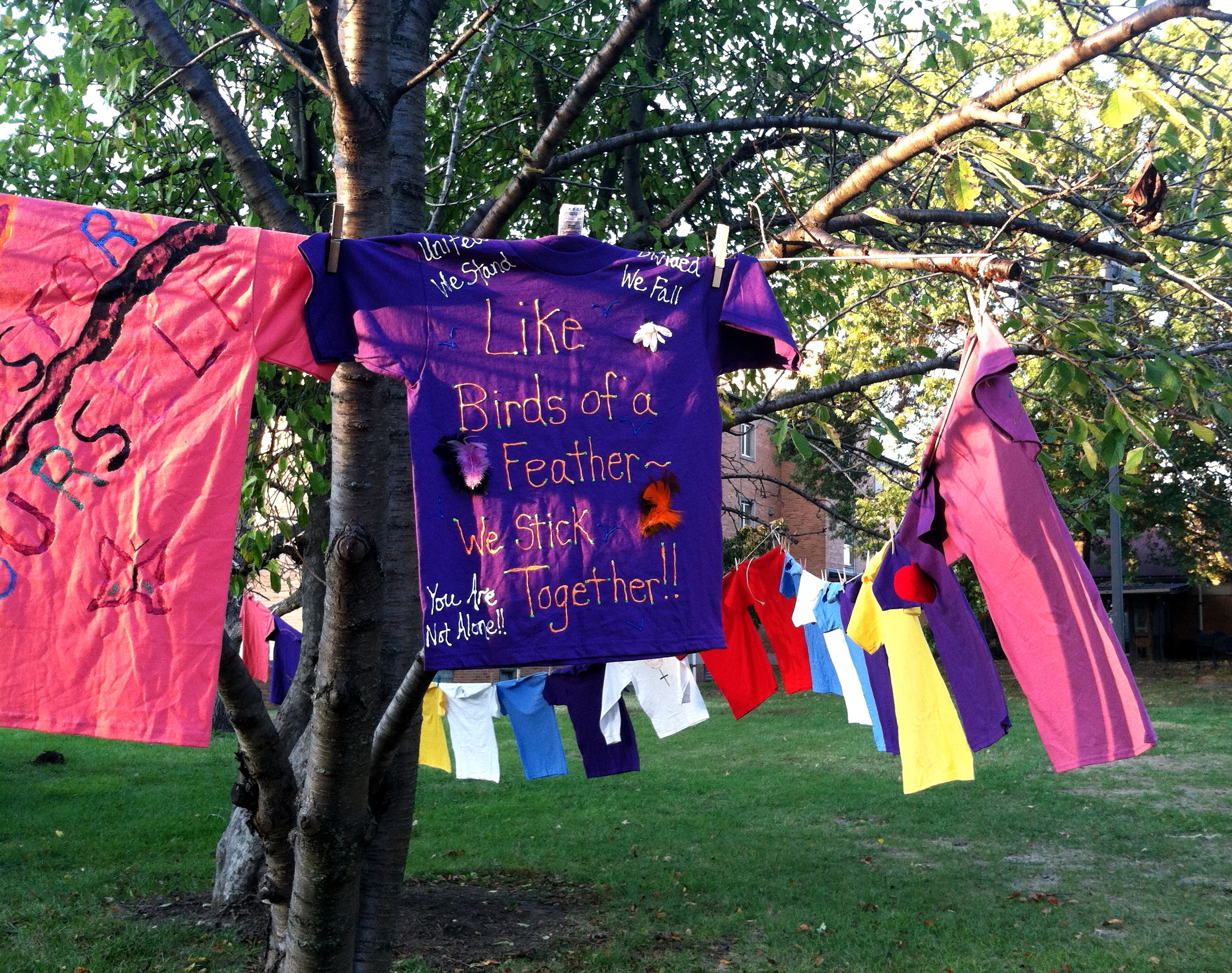 Each year in October, Safe Connections is proud to be a part of YWCA's annual Vigil for Women's Safety and the Clothesline Project. People throughout the St. Louis community gather to support women who have experienced violence while remembering those who did not survive.
In collaboration with Safe Connections, the vigil will feature a Clothesline Project; a part of the world-wide program that began in Cape Cod, MA. to honor survivors and victims of abuse while raising community and social awareness during domestic violence awareness month.
Survivors touched by violence express their emotions by painting messages on T-shirts. The t-shirts are then prominently displayed across a clothesline, for supporters to view. There are many, many t-shirt collections around the country with our collection growing each year.
Honor survivors and victims alike at this year's vigil on Wednesday, October 17, from 6-8 p.m. at the YWCA (map it).
Back to All News