Agency Overview
Safe Connections is proud to be one of the St. Louis region's oldest and largest organizations working to prevent and end domestic and sexual violence while helping survivors thrive. Our services in prevention education, crisis intervention and counseling make a big difference for families and the health of our community.
Over 40 Years of Service
Safe Connections was founded as Women's Self Help Center over 40 years ago. Today, Safe Connections is a well-established and innovative nonprofit leader in the St. Louis region working to reduce the impact and incidence of domestic and sexual violence. We do this through individual and group therapy, 24-Hour crisis intervention, and prevention education programming for youth. Safe Connections serves nearly 20,000 individuals each year, inclusive of all genders, gender identities, gender expressions, and sexual orientations.
Safe Connections has grown steadily since our story began in 1976, when we began as grassroots domestic violence crisis hotline. It quickly became clear that counseling services for victims of abuse were needed, so our first mental health therapists were hired. In 1988, responding to research and our own recognition that breaking the cycle of violence must include reaching youth, we developed and introduced Project HART (Healthy Alternatives for Relationships among Teens).
Safe Connections is the largest, most established and most awarded nonprofit in the St. Louis area focused 100 percent on ending domestic and sexual violence. Most importantly, all of our services have a history of measurable success and are completely free of charge.
Safe Connections is the only domestic/sexual violence dual-focused nonprofit in St. Louis to be accredited by the national Council on Accreditation (COA), with best practice standards for governance, risk management, human resources, financial management, and programs. We are Better Business Bureau Accredited, and in 2018, were awarded the top 4-Star Rating from Charity Navigator for the fourth consecutive year.
The Lotus in our Logo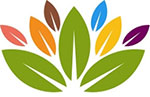 Featured prominently in the Safe Connections logo, the lotus flower symbolizes purity and rebirth across many different cultures and religions. Lotus flowers are typically found in murky waters, growing from the mud and ultimately rising above the surface of the water as a beautiful bloom. This serves as a symbol for the work Safe Connections does to help survivors rebuild and reclaim their lives after abuse.
The Use of Pronouns on safeconnections.org
According to the most comprehensive national study by the U.S. Department of Justice on family and relationship violence, the vast majority of domestic violence and sexual assault victims are female, and the vast majority of perpetrators are male. For that reason, feminine pronouns are primarily used on this site when referring to victims of violence, and male pronouns are primarily used when referring to perpetrators of violence. This should not detract from the fact that the perpetrator might be female while the victim is male or of the same gender. All victims are deserving of compassion and services to address the violence in their lives.
Safe Connections is a 501(c)(3). We do not discriminate on the basis of race, color, sex, citizenship status, national origin, ancestry, gender identity, gender expression, sexual orientation, age, religion, creed, physical or mental disability, marital status, veteran status, political affiliation or any other factor protected by law.