Zonta Screens Little Stones to Stand Against Sex Trafficking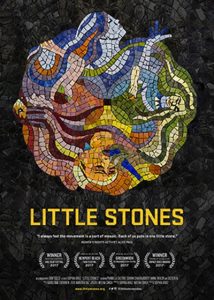 Join Safe Connections for the premiere St. Louis screening of the acclaimed Little Stones documentary. Additionally, the screening is preceded by an information fair and followed by a Q&A with Director Sophia Kruz. Organized by the Zonta Club of St. Louis in partnership with Maryville University and Gateway Human Trafficking, this special event benefits three local nonprofits—including us—to support our St. Louis community's efforts addressing trafficking.
Little Stones, directed by Emmy Award-winning filmmaker Sophia Kruz, unites the personal narratives of four women around the world using art to create positive change in their communities. One is a graffiti artist speaking out against domestic violence in the favelas of Brazil. One is a dancer rehabilitating sex-trafficking survivors in India. Additionally, each of the four women profiled contributes a stone to the mosaic of the women's movement.
$28 general admission
$5 student ticket
$75 VIP ticket (includes prime seating during the screening as well as an introduction to Sophia Kruz at an exclusive post-film reception with food as well as two drink tickets)
$5 raffle ticket/$12 for three
Parking: Park in Maryville Auditorium lot. Additionally, handicap access available at Maryville Auditorium as well as Donius Center.
Details: Prior to the screening, there will be vendor booths, raffles, as well as a silent auction. Then, the 87-minute documentary will be screened, followed by the Q&A with the director.
Proceeds raised by this event benefit Safe Connections as well as Gateway Human Trafficking and International Crisis Aid to support local victims of human trafficking as well as local efforts to stop the practice. Thank you to the women of Zonta organizing this exciting effort.
For more information, visit the Eventbrite page or email LittlestonesSTL@gmail.com 
Back to All Events