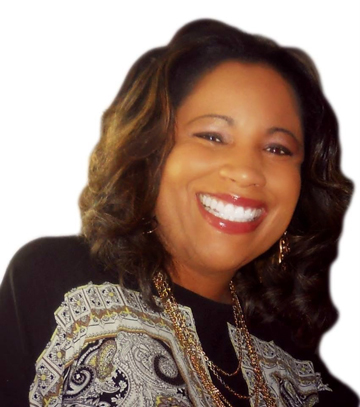 Safe Connections Staffer Highlight
May 25, 2018, St. Louis, MO—Blogger Lisa Simani caught up with Safe Connections super-busy (always out in the field helping a teen) therapist Latricia to find out a little bit about what exactly a Safe Connections therapist does for teens. Here's how the conversation went:
Q: Why did you get into being a counselor for teens?
A: I absolutely love the period of adolescence. Many of the teens I work with are not provided foundational social-emotional building blocks, and I get to help them discover and use those to meet their needs and reach their goals.
Q: What do you do when you're not counseling teens?
A: I write, record a podcast and find ways to share with the world my little journey and experience in it. I also have a teen at home myself.
Q: What are some of the rewards of your work as a therapist?
A: Perhaps the greatest reward is knowing that something you've said, shown or supported can be used to radically change their mind, relationship or life experience.
Q: Do you talk to teen's parents or teachers about what they tell you in therapy?
A: We have limits of confidentiality which we share at the beginning of counseling with the teen. If a teen threatens to harm self, others or reports abuse, we must break confidentiality. We create a safe environment for teens to disclose, and I really leave it up to the teen.
Q: What do you think Safe Connections therapists provide that sets you apart from other therapists?
A: I'm biased, but we have an amazing team of teen therapists who are passionate about teens and intimately aware of the struggles they face. This passion and awareness is coupled with in-depth training to help even those with the most extensive trauma. It's a wonderful balance we possess.
Q: What do you want teens to know if they feel unsafe in their relationship or are struggling after a sexual assault?
A: Often teens are uncomfortable in relationships but may not trust themselves enough to honor their feeling that something is not right. Any concern, questioning, unsettledness is valid. They should know we are here to help in a nonjudgmental way.
Q: What is the biggest misconception teens have about therapy?
A: That we're going to make them talk and don't understand them. Our therapy is varied and often includes games, art, electronics, etc. We are teen-focused and let our teens share what they're comfortable with without forcing the issue. We seek to make the experience enjoyable and safe. So please know, this is not your grandma's therapy.
Interested in accessing support for yourself or a teen in need through a Safe Connections Teen Therapist? Contact Heidi Harbin at 314.646.7500 x133.
By Lisa Simani. Lisa is a nurse practitioner, a published health writer with decades of experience and a survivor of relationship violence who wants others to know that you aren't alone, and things will get better.
Back to All News