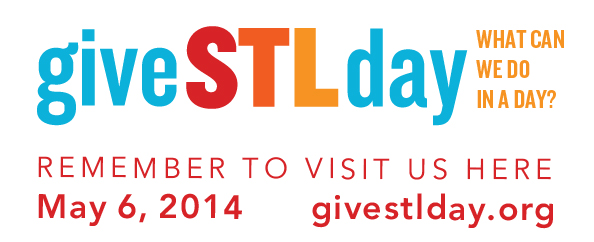 GiveSTLday was a resounding success for Safe Connections and the St. Louis region. Fifty (50!) supporters chose to make gifts to us totaling $5,000.
Totals: The entire region donated a grand total of $1,108,815 through 13,407 gifts for 780 local nonprofits. We raised more than other regions who have used this 24-hour online giving model. The exposure for our region nationally, as well as our nonprofits locally, is wonderful.
Rankings: We came in 66th place out of 780 nonprofits from throughout the St. Louis region based on the number of people who made gifts to us. We came in 95th place based on total dollars donated. We were raising funds next to some of the biggest agencies in St. Louis, so our rankings are nothing less than outstanding.
Much appreciation goes to The Greater St. Louis Community Foundation for bringing the opportunity here! We are also grateful to our regional sponsors also represented on our Board of Directors: Boeing, Peabody and The Private Client Reserve of US Bank.
Back to All News