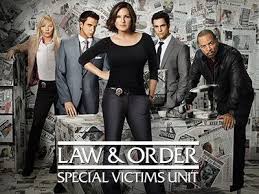 Get comfy on your couch. Click the remote. Watch some SVU on USA. Post your thoughts to social media. Easy, breezy. That's all it takes to be part of a growing nationwide movement to help end domestic and sexual violence. That's all it takes to say, "No more excuses. Domestic and sexual violence has to stop now."
The USA Network will be airing a marathon of the compelling drama, Law and Order SVU all day long this Sunday, August 30, with each episode addressing domestic and sexual violence. PSAs featuring stars from the popular drama will air throughout the marathon, containing important information and resources for survivors.
The marathon is in partnership with NO MORE and The Joyful Heart Foundation, an organization that was personally founded by SVU actress, Mariska Hargitay. Don't forget to follow the conversation on Facebook and Twitter with #NOMOREexcuses.
Back to All News