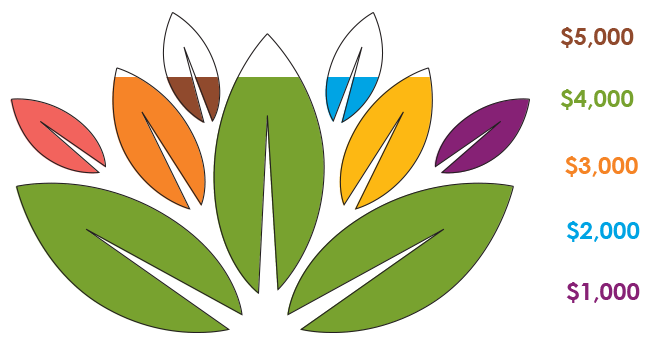 This Domestic Violence Awareness Month, you can make life brighter for survivors by helping us raise $5,000 in 19 days!
"A 'Thank you' cannot express the gratitude I feel for all of the amazing love and support that Safe Connections continues to provide me, my mommy, and our family. We all have an opportunity to make a difference, one small act can change a life. I know this for a fact because mine was changed forever by the small and big acts of kindness from my Safe Connections family!" – Cari
Safe Connections does a lot of good for the St. Louis community and for survivors like Cari. But the need is ever-present and often outweighs our resources. In 2017, Safe Connections' waiting list had an average of 50 survivors waiting to see an individual therapist at any given time. Your donation can help us make life brighter for so many in our community who have dealt with domestic or sexual abuse and have nowhere else to turn.
Watch the Lotus Meter fill up as we get closer to our goal!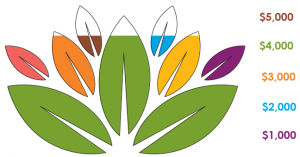 Featured prominently in the Safe Connections logo, the lotus flower symbolizes purity and rebirth across many different cultures and religions. Lotus flowers are typically found in murky waters, growing from the mud and ultimately rising above the surface of the water as a beautiful bloom. This serves as a symbol for the work Safe Connections does to help survivors rebuild and reclaim their life after abuse.