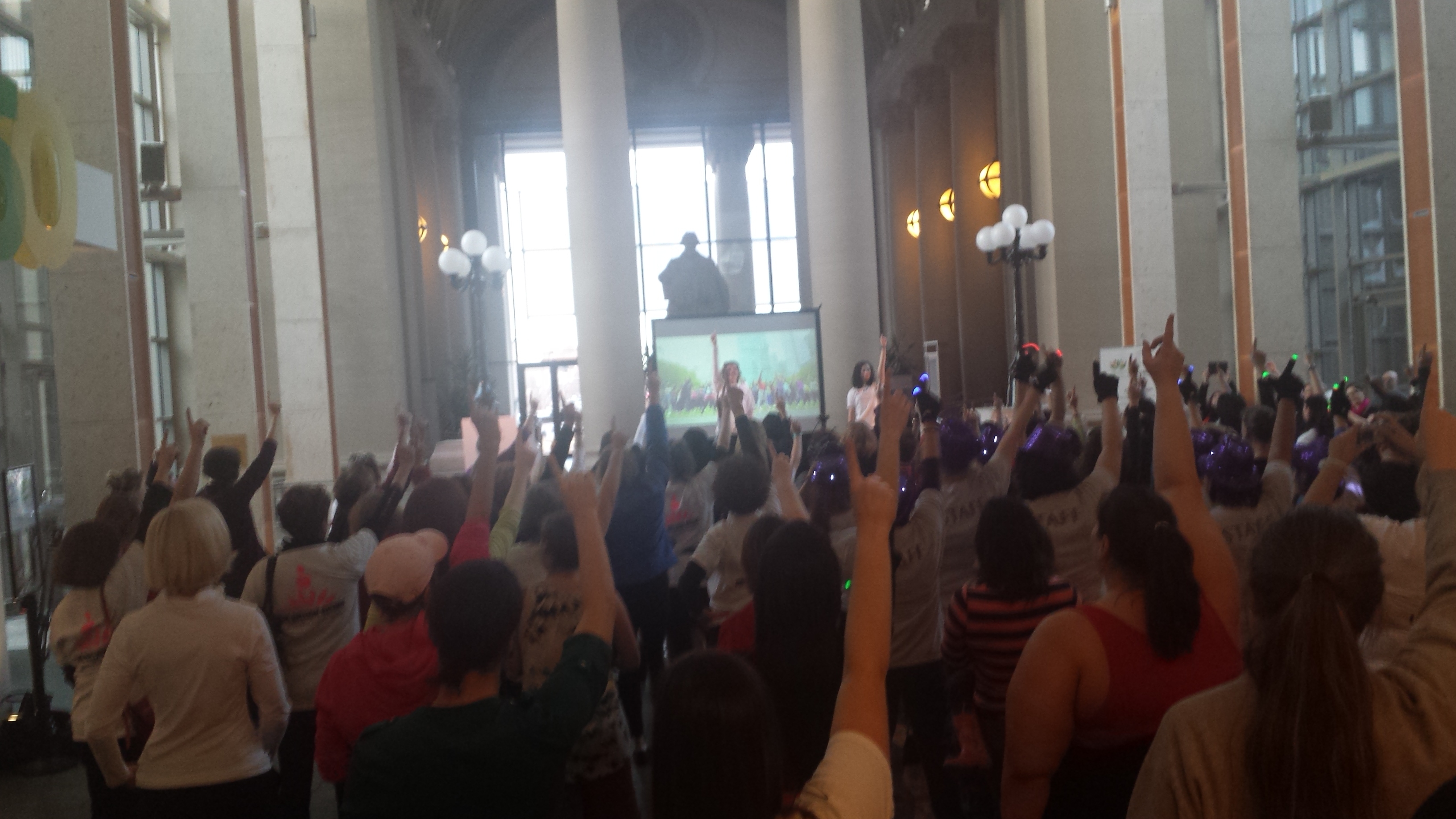 We want to thank everyone who came out yesterday to dance as part of One Billion Rising. It was so uplifting! We rose and danced for justice on behalf of the more than one billion women and girls who are beaten or raped in the course of their lives. Hundreds of people joined us at the Missouri History Museum, and we shook the room with our power.
Safe Connections Executive Director Susan Kidder created an upbeat atmosphere and made sure people were having a good time, while still remembering why they were there. Prevention Groups Coordinator Terrell Borum spoke to the men in the room, and inspired all of us with his positive messages. The Sista Keepers added their enthusiastic voice to the event, too. We left feeling like our actions matter.
Big thanks to our event sponsors, the Missouri History Museum and STL TV. Big thanks also goes to our volunteer "Break the Chain" dance leaders, the fun and always motivational dancers of Leverage Dance, Hannabeth Fischer  and Diana Barrios.
In addition to Susan and Terrell, a big thanks goes to the dedicated staff of Safe Connections who served as volunteers and/or danced. Margie, Ilene, Megan, Amanda, Michael, Meaghan, Allison, Kathy, Deb, Holly and Karrie!
Check out the photos here
Back to All News