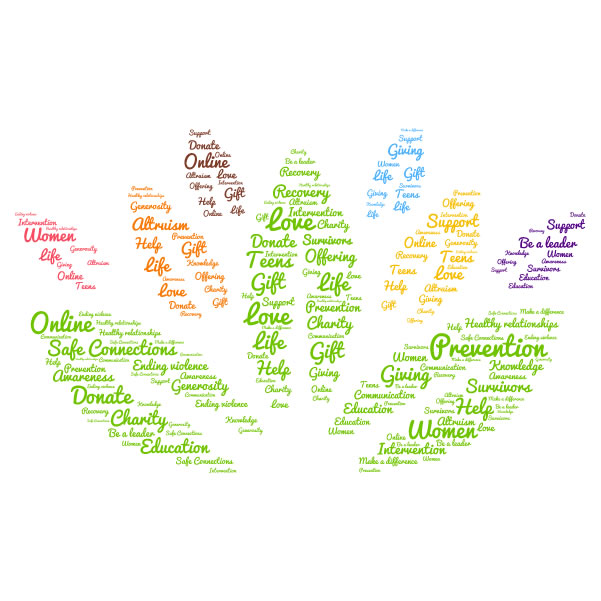 When you do your shopping, remember Safe Connections!
Be as savvy with your charitable gift-giving as you are with your shopping. When you shop, there are three ways to contribute to Safe Connections without spending anything extra. Here they are:
3 Great Ways to Donate to Safe Connections That Don't Have to Cost You a Dime
1. AmazonSmile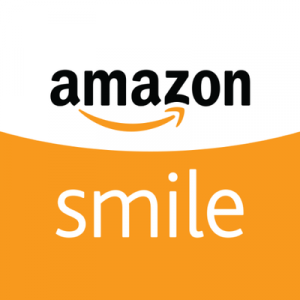 This is an automatic way for you to support an organization every time you shop online, at no cost to you. As you are shopping, products are labeled, "Eligible for AmazonSmile donation" on the product detail pages. When you shop at smile.amazon.com, you'll find the same low prices, selection and convenient shopping experience as Amazon.com, with the added bonus that Amazon will donate 0.5% of your purchase price to a chosen nonprofit organization. The percentage is small, but with the amount of shopping that happens on Amazon, it adds up.
To sign up for AmazonSmile, go to the link and fill in our name "Safe Connections" as your charity of choice.
2. The Schnucks E-Scrip Program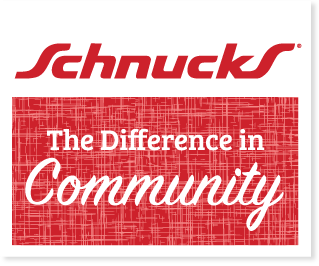 A great option for donating during the holidays and all year-long. All Schnucks locations region wide contribute up to 3% of your grocery purchases to the organization of your choice when you have a registered E-scrip card. It costs nothing to get one of these. You can pick one up at the Schnucks customer service counter or at Safe Connections. You can register the free card online or call (800) 931-6258 and specify which charities you want to help. Your registered card purchases are tracked and can be viewed online, so you can keep track of the amount you are contributing.
Here's how it works.
1% on monthly purchases between $0-$300.
2% on monthly purchases between $301-$600.
3% on monthly purchases between $601-$999.
Note: Purchases exceeding $999 receive no additional contributions.
If your monthly purchases totaled $650.00, your contribution earned would be $10.50
"Last year, friends of Safe Connections donated more than $600 through the Escrip program," said Director of Development Deb Cottin. "In 2015, we'd like to see more than $1,000 come in to the agency this way."
Purchases must be made with credit cards, debit/ATM cards or loyalty cards, not cash or checks.
Sign up online at escrip.com/schnucks.
3. Mom's Originals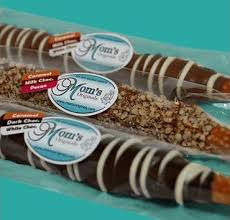 Another great way to contribute online is through a locally owned and operated business called, "Mom's Originals." Their gourmet pretzel rods have been featured at the Emmy Awards and the 2011 World Series Gala. Mom's Originals will donate a generous portion of your purchase back to Safe Connections. Participants can order from a variety of treats, anytime and as many times as they choose. Just enter the specified online code "SAFECONNECTIONS" when checking out and 30% of all online sales are donated to us.
Back to All News