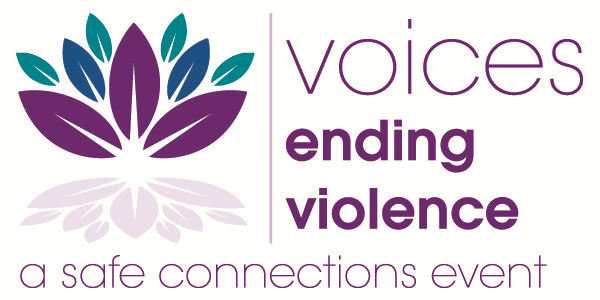 On Wednesday, November 4, more than 375 people attended our 10th Annual Voices Ending Violence Dinner. Our featured speaker was former client Cari Hill, who touched the crowd with her powerful story at our Together Brunch in April. Cari was introduced by another former client, Lindsay Fischer, whose own survivor story had evolved since she was featured anonymously at last year's Voices event. This is a powerful event that shows how the Safe Connections mission translates into real life. Into voices that are speaking out to end the violence.
This event wouldn't be possible without the generous support from our presenting sponsor, The Marjorie and Marc Seldin Philanthropic Fund. We would also like to thank our corporate sponsors: Commerce Bank, Dentons, Husch Blackwell, Lowenbaum Law, Stifel and Thompson Coburn. Special thanks goes to ISC Contracting and Drury Hotels.
We would also like to thank our Leaders Circle Benefactors, whose generous individual support helped make our 10th annual Voices event a success:
Esther Beeks • Mike & Kim Cahill • Dannae Delano
Kim & Rob Good • Peggy Guest • Carobeth Kelly
Susan Kidder • Tracy McCreery & Tom Wham • Jill Powell
Julie Praiss • Alex Schoch • Theresa Luth Thornton
Todd & Amber Tobiasz • Nila Tuckson
And we'd like to recognize our event steering committee who worked hard to plan and coordinate this event: Mike Cahill, Deb Cottin, Vicki Dolan, Karen Francis, Peggy Guest, Susan Kidder and Daniel Sokol.
Lastly, we want to sincerely thank everyone who made attending last night's event a priority. You are helping us continue our mission to help survivors thrive and reclaim their lives after abuse. Last year, we helped nearly 20,000 people through our individual counseling services, support groups, prevention education and crisis intervention. Without your generous support, these critical services wouldn't be available to the people who need them most.
Back to All News